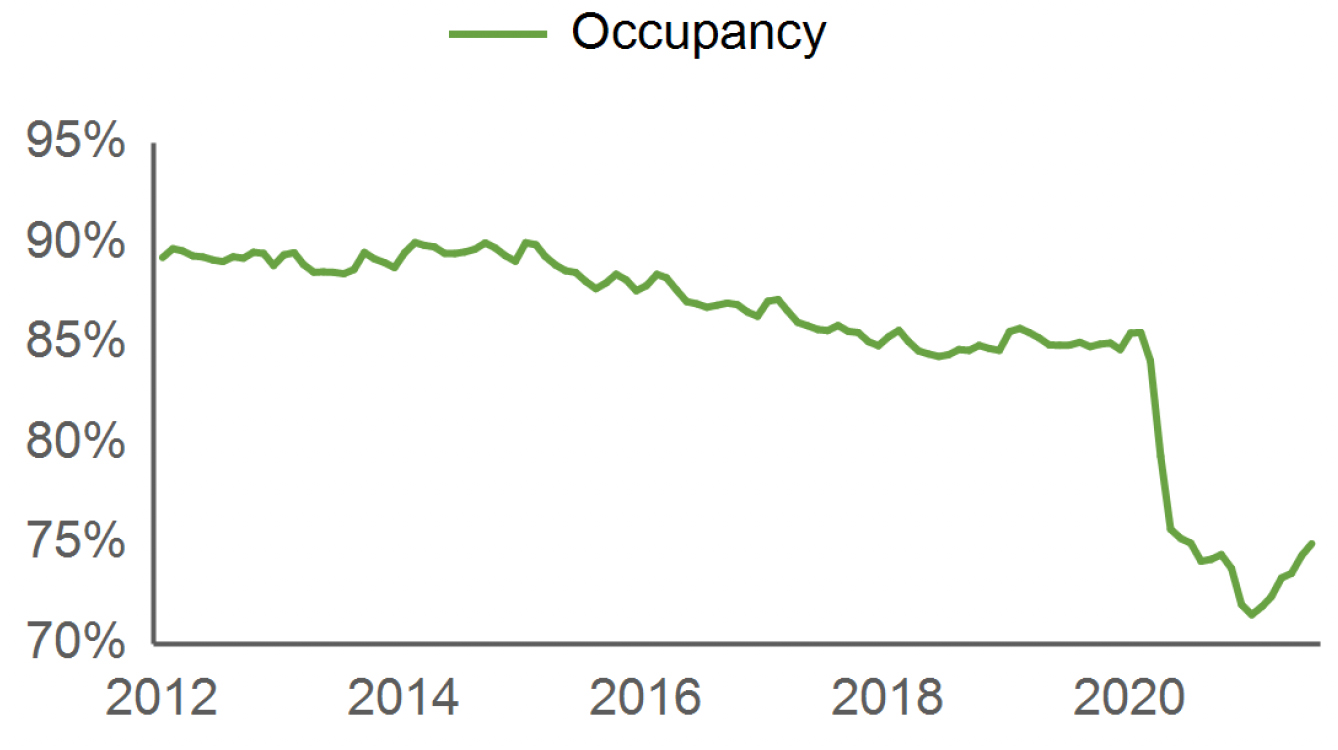 ANNAPOLIS, Md. — Occupancy at U.S. skilled nursing facilities increased to 75 percent in July 2021 compared to 58 basis points from the previous month, according to NIC MAP data.
This marks the sixth consecutive month of improved occupancy rates for the skilled nursing sector. Despite this improvement, occupancy remains below its pre-pandemic level of 85.5 percent in February 2020.
The National Investment Center for Seniors Housing & Care (NIC), an Annapolis-based nonprofit data firm, gathers the data from approximately 1,300 individual skilled nursing facilities in 47 states.