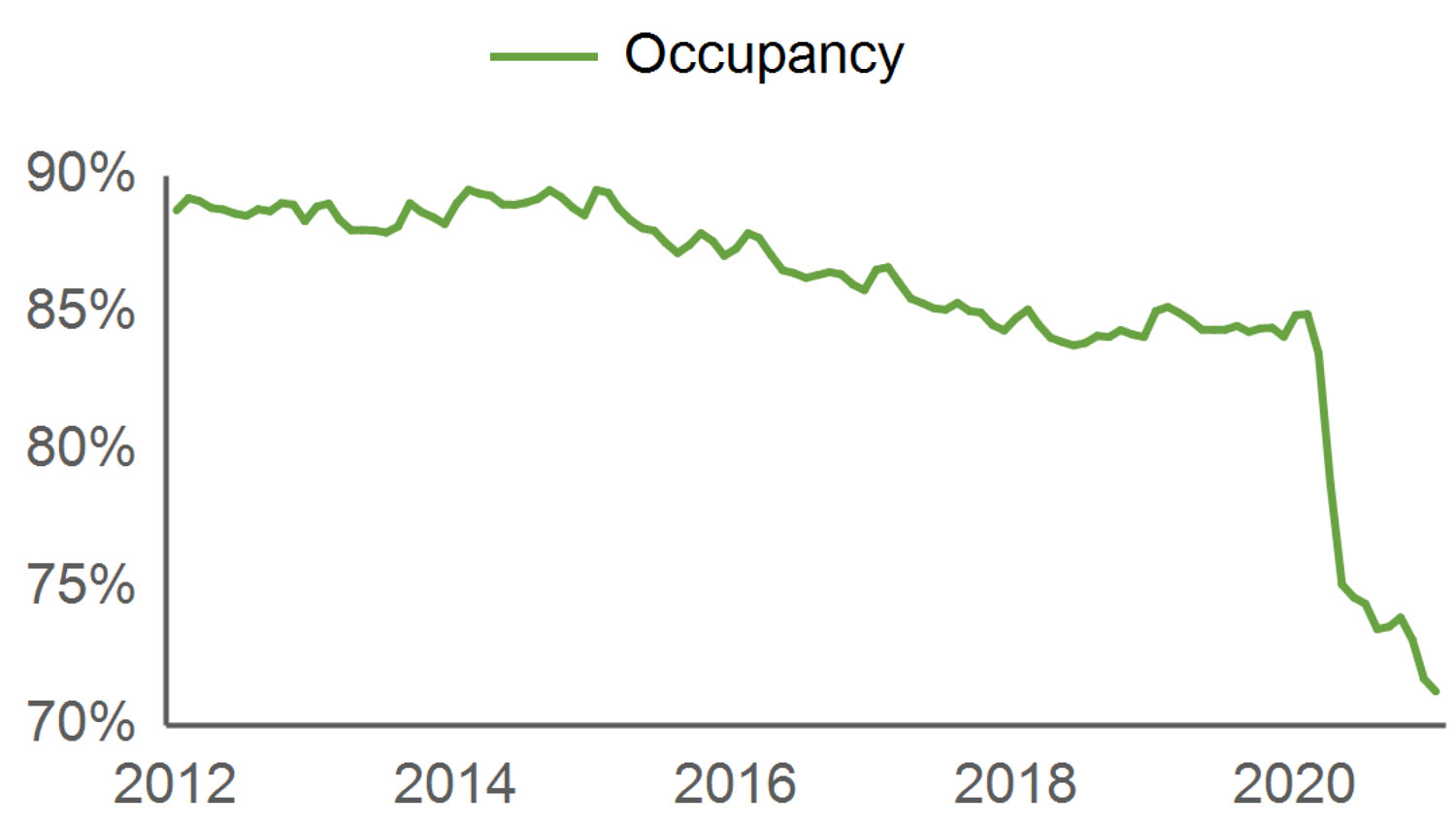 ANNAPOLIS, Md. — Occupancy at U.S. skilled nursing facilities increased to 71.2 percent in February 2021 compared to 70.7 percent from the previous month, according to NIC MAP data.
This raised the sector's occupancy rate to its December 2020 level. Despite the February improvement, occupancy remains 13.7 percentage points below its pre-pandemic level.
The National Investment Center for Seniors Housing & Care (NIC), an Annapolis-based nonprofit data firm, gathers the data from more than 1,400 individual skilled nursing facilities in 48 states.
The February NIC MAP occupancy data are starting to reinforce trends from other sources. COVID-19 case counts at skilled nursing facilities are down 98 percent since December 2020 and the launch of the long-term care vaccination program. Additionally, more than four in five operators in seniors housing and skilled nursing are reporting an increase in the number of leads since the beginning of the year, according to NIC's latest Executive Survey Insights.
"February's NIC MAP data underscores what some skilled nursing facility operators have been saying the past few months: they are starting to see occupancy stabilization," says Beth Burnham Mace, NIC's chief economist. "Data from the next few months will be extremely important, as it will signal whether this is the start of a longer trend toward recovery."
To view the entire report, click here.
Tagged under