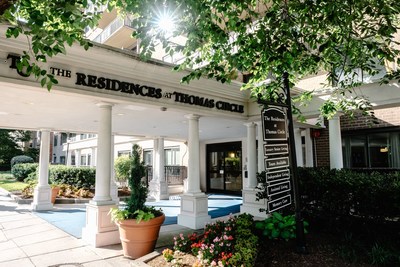 WASHINGTON, D.C. — Senior Lifestyle Corp. has started renovations at The Residences at Thomas Circle in downtown D.C.
To be completed spring 2021, the renovations will refurbish to several common areas of The Residences of Thomas Circle.
The renovations will include a multi-purpose activity room, a living room, a den/library, and a main and private dining room.
The renovations also include the expansion of the memory care neighborhood with 17 new apartments.