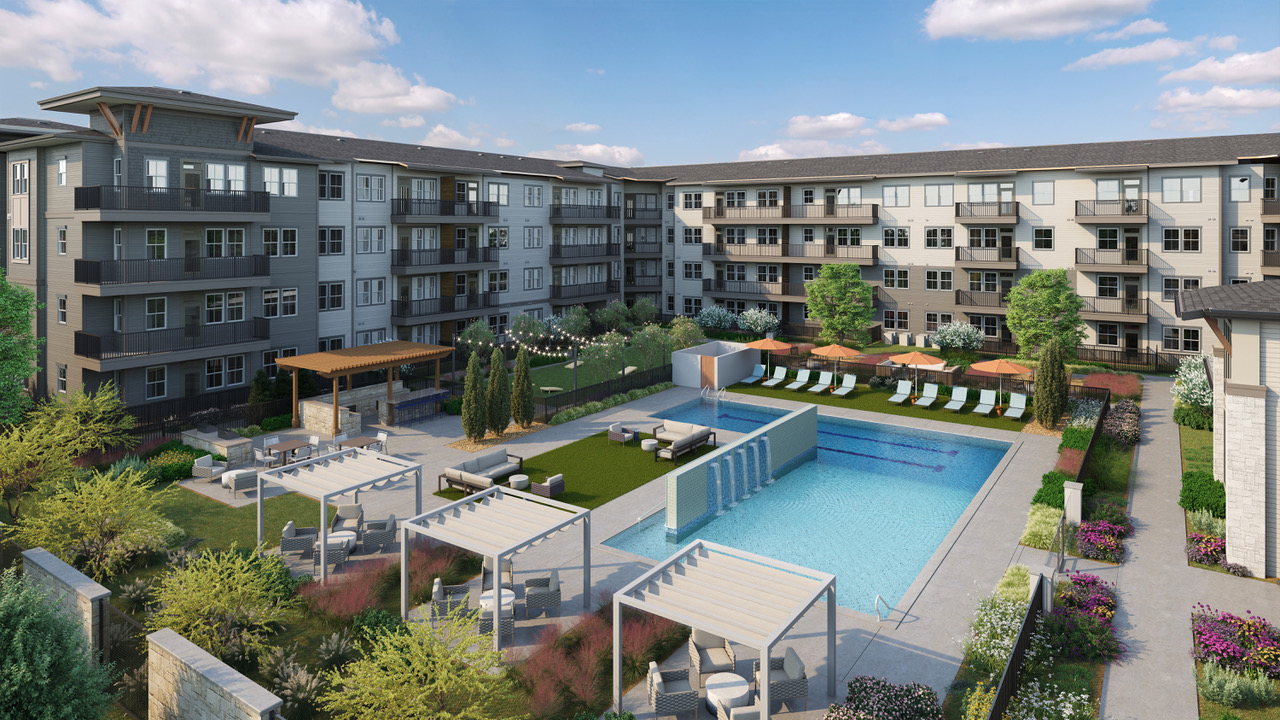 PFLUGERVILLE, Texas — Sparrow Partners and Welltower Inc. (NYSE: WELL) are nearing completion of Amberlin Pflugerville, an active adult community in the Austin suburb of Pflugerville.
The developers claim the 195-unit property will be the first active adult community in Pflugerville.
The community is under construction and scheduled to open this fall.
The Hill Country Bible Church Pflugerville previously owned the property, having bought 52 acres from the Swenson family in 2004 and built a church on the west side of the site the following year. The church sold Sparrow 10 acres on the east side of its property and plans to sell additional land immediately north of Amberlin Pflugerville for retail and commercial development.
As part of the Amberlin Pflugerville project, Sparrow worked closely with Hill Country Bible Church to create a park environment that could be enjoyed by the local community. The development includes a mile-long meandering trail system that is designed to integrate the community with the surrounding neighborhood and the soccer fields at the southwest portion of the 52 acres.
Amberlin Pflugerville will be fourth active adult community that Austin-based Sparrow will build and develop in Central Texas and the second that Sparrow will develop in partnership with Welltower. The two companies began construction on the 188-unit Amberlin Georgetown last year.vFounded in 2017, Sparrow Partners has opened 10 similar communities nationwide over the last three years and has an additional 17 under development in Arizona, Florida, Oklahoma and Texas.
The one- and two-bedroom apartments in both developments will range in size from approximately 615 to 1,285 square feet and rents will range between $1,490 and $2,535 a month. Sparrow will operate the communities upon opening.
Other members of the project team include FK Architecture, Kimley-Horn as engineer, Norris Design for landscaping, Integrity Structural, Joseph Lawrence & Co. for MEP and Sparrow Construction as general contractor.