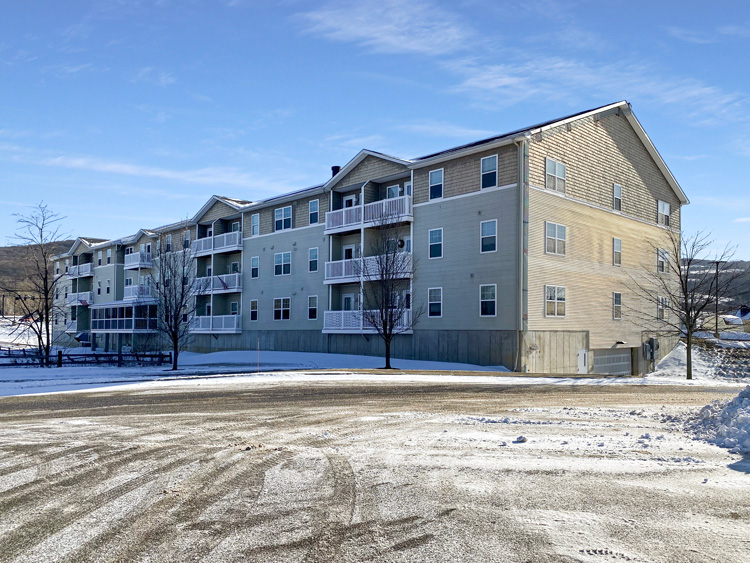 WILLISTON and ST. ALBANS, Vt. — Affordable Housing Investment Brokerage Inc. (AHIB) has negotiated the sale of a three-property affordable seniors housing portfolio in the greater Burlington area.
Consisting of 191 units across all properties, the three communities — Hawk's Nest in St. Albans, and Falcon Manor and Eagle Crest in Williston — serve independent senior tenants and were all developed under the Section 42 Low Income Housing Tax Credit program. The price was not disclosed.
AHIB's Kyle Shoemaker represented both the seller, a local development company, and the buyer, a national investor and developer from Chicago expanding into new markets.
"Occupancy is consistently high across the portfolio, with each building maintaining a wait list," says Shoemaker. "In addition, there are 78 units across the three properties that are completely unrestricted, allowing the opportunity to increase revenue as current rates are behind the market."
Eagle Crest, a 60-unit building, was built in 1999 and is located across the street from Falcon Manor, a 65-unit building built in 2001. Hawk's Nest is a 66-unit property located 30 miles north in St. Albans. The wait list is the longest at Hawk's Nest, which has 44 units on a HAP contract. The buyers also gain additional income from the solar array at Hawk's Nest.
Rents in the 113 restricted units across are below LIHTC maximums, allowing for growth potential across the portfolio.