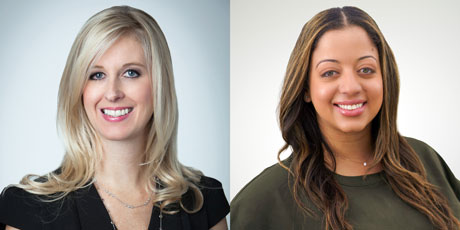 By Sunny Thompson and Aliya Astaphan, Snell & Wilmer
Senior living providers throughout the country are facing an emerging litigation threat — tester lawsuits brought by fair housing organizations claiming a lack of access to seniors housing facilities for deaf individuals who require American Sign Language (ASL) to communicate.
These lawsuits are the product of undercover campaigns by fair housing organizations throughout the United States. "Testers" posing as potential residents or family members of a prospective resident visit or call seniors housing facilities to determine whether they are willing to provide the prospective deaf resident with an ASL interpreter in varying contexts.
Based on a facility's response, the fair housing organization then files a lawsuit against the facility alleging its response to the tester's inquiry violated federal or state law. Examples of alleged discriminatory responses to testers include:
informing the tester that the deaf individual will have to hire and pay for their own ASL interpreter;
suggesting that the deaf individual communicate through notes or lip reading;
suggesting that the deaf individual rely on another resident who knows ASL for his or her interpretation needs;
stating that the community offers the service, but at an extra cost; or
flat out refusing to offer ASL interpretation services.
There are many insurance and settlement considerations in these kinds of cases, and mitigation strategies to reduce the risk of facing similar claims.
The tester lawsuit landscape
Local fair housing organizations have filed tester lawsuits against senior living providers in Arizona, Michigan, New Mexico, New York and elsewhere. Providers of all sizes and types have been named as defendants in these lawsuits, including for-profit and nonprofit providers, religious and community-oriented assisted living providers, and skilled nursing facilities.
Fair housing organizations typically file one lawsuit against numerous senior housing providers and facilities in a multidefendant action. In response, the defendant providers ask courts to sever the lawsuit into individual actions, given the unique facts of each tester interaction and the differences between the defendant entities, who may be unrelated.
The tester lawsuits claim that a facility's denial of ASL interpretation services violates the Americans with Disabilities Act (ADA), the Fair Housing Act and the Affordable Care Act. These lawsuits also have claimed that any facility receiving funding in the form of veterans' or disability benefits is subject to federal discrimination and fair housing laws in order to extend these claims to private-pay assisted living communities.
Resolution of tester lawsuits
Tester lawsuits seek to obtain monetary damages, including punitive damages, as well as injunctive relief in the form of policy changes at facilities, among other remedies discussed below. The majority of tester lawsuits settle before trial. The monetary component of reported settlements have ranged between $90,000 and $250,000.
If an early settlement opportunity presents itself, senior living providers may wish to evaluate whether paying a modest settlement is in their best interests or if long-term defense of litigation to limit future claims and reputational harm to the company is a more attractive path. Further, providers may wish to evaluate what injunctive relief and non-monetary settlement terms the plaintiff fair housing organization is requesting, as these elements may have their own costs and challenges to implement.
Although actual jury trials are rare in these cases, a recent lawsuit against an Arizona assisted living provider affiliated with Atria Senior Living went to trial before a jury that ultimately awarded $100,000 in punitive damages to the fair housing organization.
The federal court allowed evidence of punitive damages to be argued to the jury because Atria's parent company had previously entered into a consent decree as part of a settlement in a similar deaf tester lawsuit in New York a number of years earlier. In that consent decree, among other terms, Atria agreed not to discriminate against deaf residents by failing to provide ASL interpretation services.
The court reasoned that Atria, its facilities and its employees should have been aware of their legal obligations and responsibilities to prevent discrimination against deaf persons seeking residence at their communities. The court also permanently enjoined the Atria facility from violating the ADA and fair housing laws by discriminating on the basis of hearing impairment or other disability, and ordered it to furnish auxiliary interpretation aids and services to deaf people at no cost to them.
The takeaway from this recent case is that national brands should evaluate whether all of their facilities are complying with the ADA and fair housing laws, and educate staff members on their legal obligations to deaf and hard-of-hearing prospective and current residents.
How can providers reduce their risk?
Various lines of insurance, such as employment practices coverage, could be available to help providers defend against tester lawsuits. Senior living providers may want to discuss this emerging litigation risk with their insurance brokers to evaluate what coverage options exist.
Moreover, there are many common-sense mitigation strategies that seniors housing companies may consider implementing to limit their risk of facing a deaf tester lawsuit. These strategies align with the types of injunctive relief commonly sought by fair housing organizations in tester cases.
The leading mitigation strategy is routine training of facility staff, including salespeople, front-desk staff and anyone involved in speaking with current or prospective residents and families, as well as regional managers and corporate staff supporting community operations and risk management. This training could focus on the obligations and responsibilities of a seniors housing facility to provide accommodations such as assistive devices and auxiliary communication support to deaf people and people with disabilities.
Senior living providers should consider enacting anti-discrimination policies that directly address their obligations to people who need interpretation services. Additionally, facilities may elect to create specific interpretation or auxiliary aid requests for deaf and hard of hearing residents as part of their standard move-in paperwork.
Providers also may conduct periodic reviews of how they are communicating with deaf and hard-of-hearing residents and develop formal communication plans for such residents. Finally, providers could place signs in their communities and on corporate and community websites to show that they offer ASL interpretation and comply with fair housing laws.
Given the threat of tester lawsuits filed around the United States, senior living providers may decide to enact these mitigation steps broadly across all facilities. Because several of these policy and training components may have little cost to seniors housing providers compared to resolving a lawsuit, companies may elect to proactively adopt some or all of these measures to further mitigate their risk of a deaf tester lawsuit.
Sunny Thompson is a partner with Snell & Wilmer in the Washington, D.C., and Dallas offices, specializing in class action, commercial law, and labor and employment law. She was previously the vice president and associate general counsel for Sunrise Senior Living for five years, where she provided legal and strategic business advice.
Aliya Astaphan is a commercial litigation associate in Snell & Wilmer's Los Angeles office. Her practice is focused on complex business and commercial disputes across multiple industries.
Walker F. Crowson, partner in Snell & Wilmer's Phoenix office, also assisted with this column.