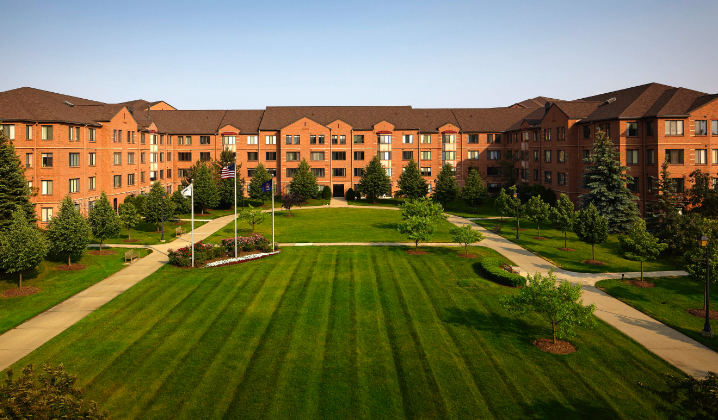 DEARBORN, Mich. — Henry Ford Village has entered into a stalking horse asset purchase agreement with MED Healthcare Partners, in accordance with bid procedures approved by the U.S. Bankruptcy Court for the Eastern District of Michigan, Southern Division.
Under the terms of the stalking horse agreement, MED would acquire substantially all the community's assets for $69 million. Pending approval, MED will add the continuing care retirement community (CCRC) into its portfolio, which currently includes five CCRCs,150 skilled nursing facilities and 20 assisted living and memory care facilities across the country.
The agreement remains subject to higher or better offers in accordance with the bid procedures and deadlines, as well as court approval.
Henry Ford Village sits on 35 acres in the Detroit suburb of Dearborn.
"When we first began this process, we did so with the goal of fulfilling the nonprofit's mission and maintaining the standard of living and values our community strives to achieve," says Chad Shandler, chief restructuring officer at the community. "We're pleased to establish a solid baseline bid at this stage of our restructuring as we move our community forward towards successfully emerging bankruptcy in a manner that maintains the health, safety and lifestyle of our residents for years to come."
The deadline for competing offers to be submitted is set for April 30. A hearing to approve the sale transaction is currently scheduled for May 24.