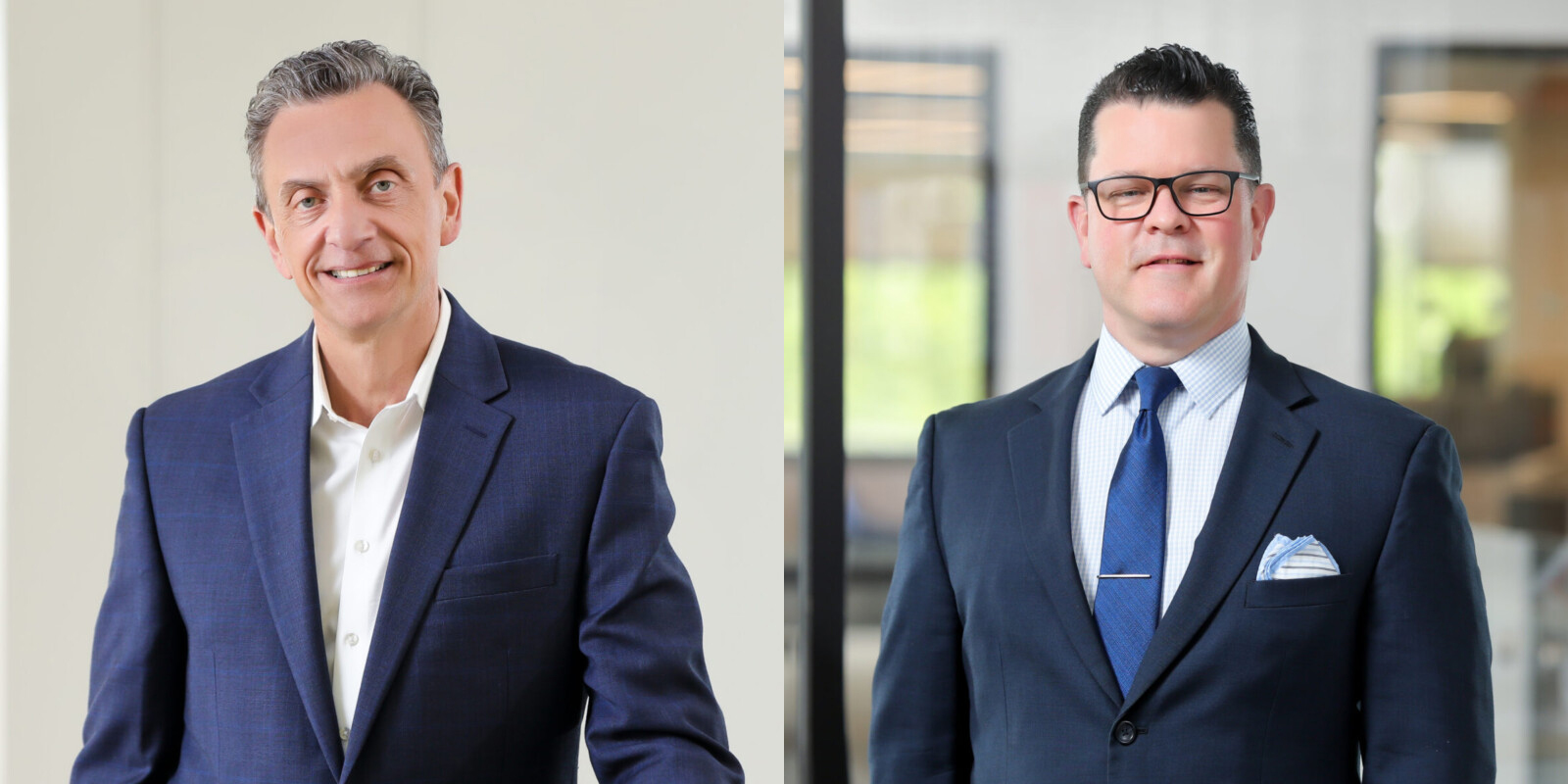 By Steven Leone and Richard Quinn, Senior Living Principals, Spiezle Architectural Group
Perhaps no other sector has faced as many challenges throughout the pandemic as senior living. Providers in the industry have had to adapt to unprecedented circumstances and design new solutions to achieve success.
As the industry enters a post-COVID environment, it is necessary to evaluate the state of the senior living market and continue to innovate in order to adapt to change.
For the fifth consecutive year, Spiezle Architectural Group Inc. hosted the "Aging Forward: What's Next?" roundtable. This exclusive event brings together a diverse mix of senior executives and thought leaders to learn from one another and collaborate on the future of the industry. The event is designed to inspire participants to engage in meaningful conversation to share their most pressing challenges and growth opportunities in a space that encourages connection.
Our team served as moderators and facilitated dialog on critical topics such as the benefits of maintaining a current master plan; what senior leaders are doing to address the labor shortage; the future of skilled nursing; how to sustain affordable senior housing; and how the industry can support historically marginalized groups.
Greater focus on master planning
One of the most significant challenges providers faced during the pandemic was delayed project completions due to the critical care needs of residents, limited availability of skilled labor and shortages of construction materials.
Professionals in a post-pandemic environment are working with a greater sense of caution due to the state of the economy and the lessons learned during COVID. There is now a more significant focus on master planning with a cautious approach to new development.
It is no longer a "ready, set, go" mindset, but a "pause and take a breath; let's ensure everything is accounted for" mindset. By placing more attention on the pre-construction phase, master planning enables architects to work closely with clients to map out a five-, 10- or even 20-year picture of how spaces may be used.
Moreover, thoughtful planning allows for smarter building procedures; determines how to better implement new technologies during the building process; considers the planning and implementation of long-term maintenance; and increases the opportunity to incorporate elements that create highly-durable and long-lasting buildings.
Address the labor shortage
Scarcity in the labor market, a pressing issue that existed before the pandemic, has worsened.
During the pandemic, seniors housing facilities experienced a decline in residency as families opted for in-home care. However, in a post-pandemic world, that decline has now reversed. On top of that, there is a lack of skilled nurses specializing in senior care. Burnout, challenging working conditions and alternative career paths have made it difficult to hire, find replacements and entice former staff to return.
To combat this trend, facilities are implementing strategies to increase workplace morale and create more enjoyable working experiences for employees. These include increased salaries, flexible work schedules and renovating facilities to ensure functionality and efficiency. Amenities such as childcare and professional development for "upskilling" the workforce to increase job satisfaction are also becoming increasingly available.
Improve accessibility
Accessibility to senior living facilities is a struggle many lower- and middle-class Americans face. Moreover, the well-being trend in conjunction with age has shifted; people between 65-75 are more active and do not require intensive care until later in life.
This has created a greater demand for active senior living facilities. In addition to senior living providers, developers have entered the seniors housing market and are adjusting multifamily development plans to include active senior living models.
By adopting the multifamily housing model to include active senior living, a development can reach a larger group of people and become a more accessible and financially viable option. Refining multifamily designs to include age-targeted amenities is a smart option for developers because the project caters to a larger market and uses land more strategically. Amenities are already included within the multifamily designs and are a desired feature for active adults interested in maintaining healthy lifestyles.
Evaluating how to use land efficiently and reach a larger market will help drive revenue for developments while satisfying the needs of the buyers.
Support DEIB initiatives
Ensuring diversity, equity, inclusion and belonging (DEIB) across all demographics within the senior living industry was an important topic during the Aging Forward event. Small group breakout sessions allowed attendees to discuss opportunities for improvement, not just for residents and staff, but also operators, corporate investors, designers and builders.
It is crucial that all stakeholders understand the DEIB initiatives across the organization and commit to fair and equitable representation across all areas of senior living business operations — suppliers, vendors and workforce.
The pandemic brought many obstacles and caused setbacks in the senior living industry. However, as we move forward in the post-COVID world, there is a great opportunity to improve healthcare practices, support changing workforces and ensure optimal resident living experiences.
Professionals must follow the trends and evolution of the industry to facilitate best practices, engage in affordable and sustainable designs and developments, and ensure DEIB initiatives are a focus through all phases of a project.
Steven Leone and Richard Quinn are senior living principals at Spiezle Architectural Group Inc.