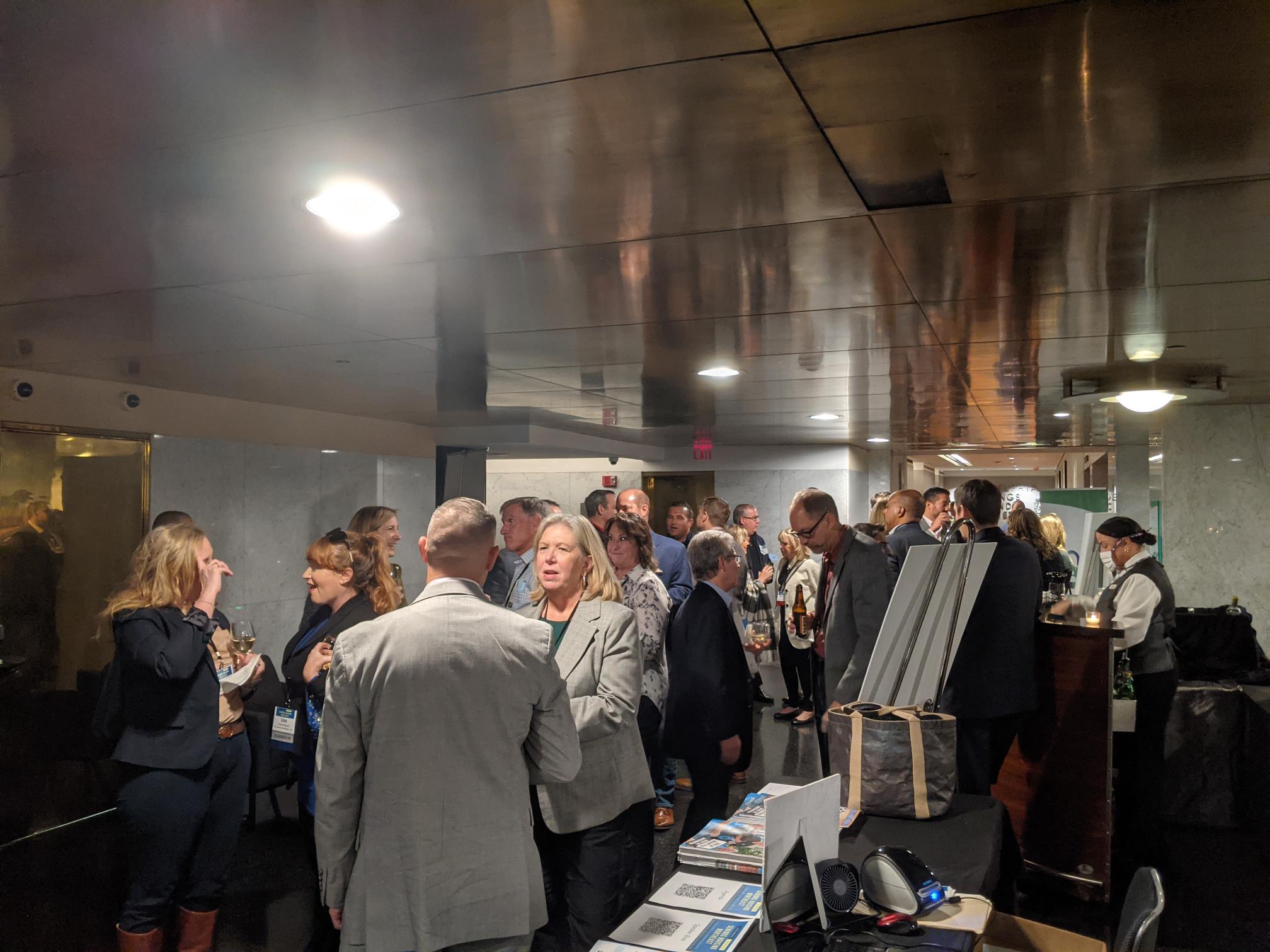 PHILADELPHIA — One statistic in the seniors housing industry that seems to have always held strong is a 10 percent penetration rate. In other words, out of the entire pool of potential buyers, only 10 percent become residents.
David Smith suggests that the industry can do better.
"Only 10 percent agree to move in, and most of that 10 percent are the people in the highest urgency, who have a crisis, who really have little or no choice. The choice of whether to move has essentially been taken away," said Smith. "Those are the people that notably have the shortest stays, the smallest revenue, the greatest burden on operations, and they're the people we'd prefer to not have sitting in the lobby when the next person comes in to tour."
He concluded with a question: "How do we get to higher functioning prospects, people who have a discretionary decision?"
Smith, author of "It's About Time: How To Grow Revenue Through Prospect-Centered Selling" and co-founder and chairman of sales software company Sherpa, gave his comments while presenting the keynote address at InterFace Seniors Housing Northeast in Philadelphia on Dec. 2.
Smith relayed a story of his early days in seniors housing sales. At one point he had 50 units to fill and 3,000 leads, but he was spending more of his time on gathering new leads. He realized that he should focus more on converting existing contacts rather than finding new ones.
"Suppose we were able to convert a little bit better and push that absorption rate from 10 to 15 percent," he said. "We would fill every vacancy in America. We would create excess demand the likes of which this industry hasn't seen."
Smith's method is known as prospect-centered selling and relies on what he described as "relentless, proactive engagement." Going back to his days as a lawyer, he began to treat prospects like his old clients. He would spend immense time with each person, even making house calls and talking about their life stories.
"The goal was to prove that I cared about each one of them as a human being, that they were interesting and relevant, that they could accept challenges of aging and still go on and lead another chapter in their lives," said Smith. With this method he filled the 50 units in 90 days with lower-acuity residents.
Smith noted that sales team members have to be sensitive to a potential resident's present state of mind — their body is unable to do what it used to, friends are dying, roles have changed within the family. Until a prospect understands that they won't lose their pride and self-worth by moving into seniors housing, things like operations, care and amenities won't matter at all.
Smith also noted that he knows this more intimately now as he approaches retirement age himself.
"It becomes more and more real as you get older. It's the fear of losing relevance and our very sense of identity. That's the barrier.
"If you want to increase the size of your market, slow down. Invest more time and energy. Go deep. Forget about the product until you build trust and prove that you care. Then you're in a position to shift gears from nurturing and facilitating to actually selling the product."
— Jeff Shaw