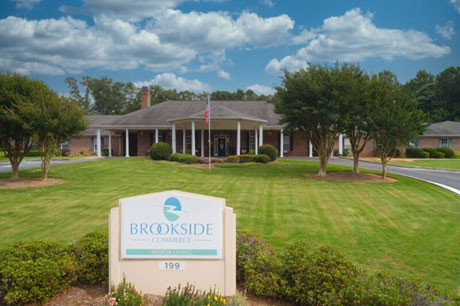 COMMERCE, Ga. — Marcus & Millichap Capital Corp. (MMCC) has arranged an $8.3 million loan for the refinancing of Brookside Commerce, an assisted living facility in Commerce, approximately 70 miles northwest of Atlanta.
The 62-bed community includes 12 independent living units. It is 3.5 miles from Northridge Medical Center, a full-service community hospital.
Robert Bhat, based out of the MMCC Miami office, led the transaction.
"Brookside Commerce was acquired in September 2019," says Bhat. "We were able to secure a 35-year HUD loan to refinance the asset and provide cash out to the borrower. Terms include a 35-year, fully amortizing loan and an interest rate of 5.1 percent."