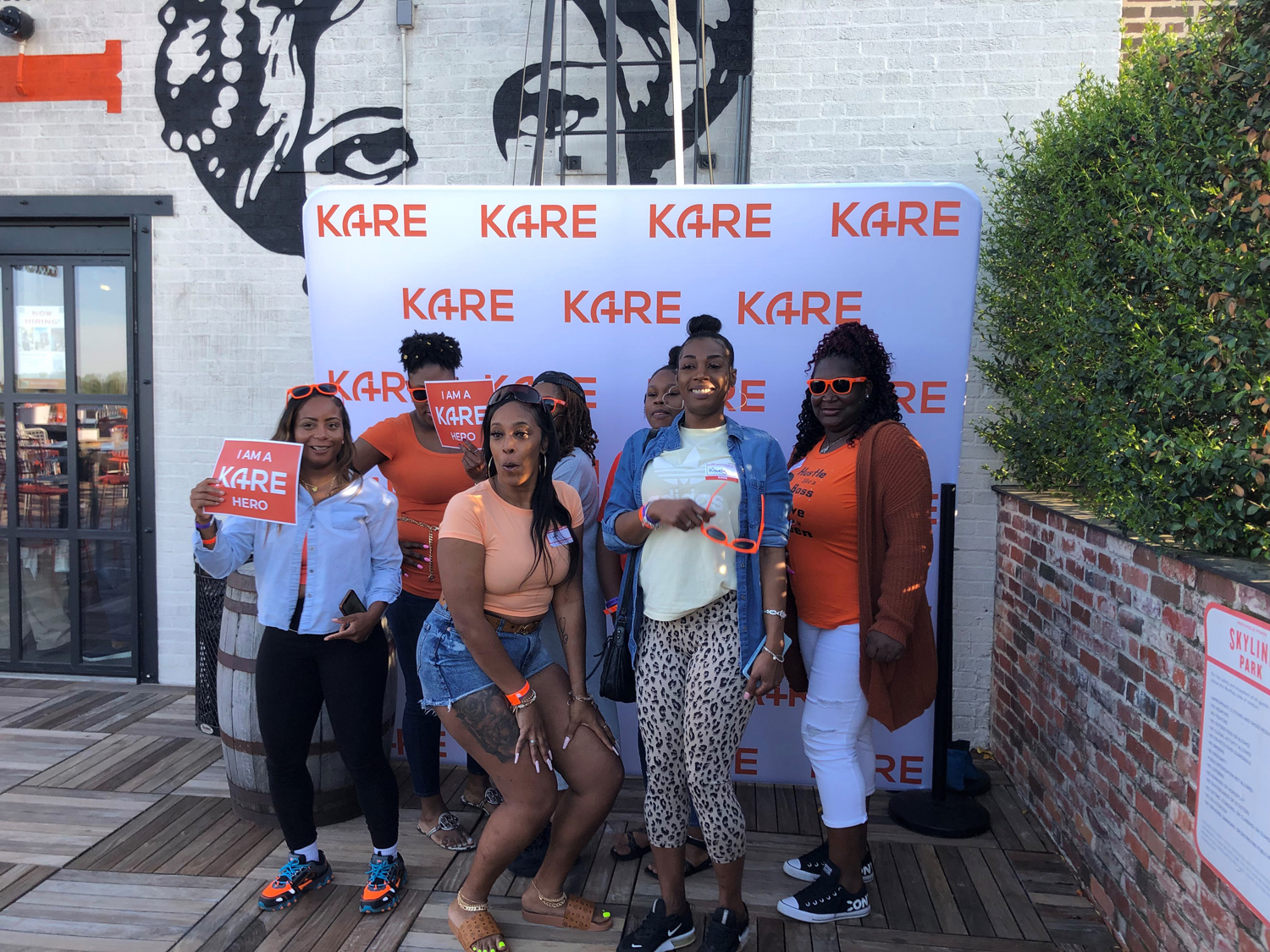 Nonprofit, for-profit operators decide how deeply to engage with ancillary businesses to deliver services to seniors — if they engage at all.
By Bendix Anderson
Many seniors housing properties still struggle to find residents to fill vacant units. At the same time, millions of seniors are living in single-family homes and becoming more isolated and increasingly frail. 
So, the last thing some seniors housing experts want to hear is that home care and home health agencies are growing — helping more seniors age in place, instead of moving into seniors housing where they can get the full range of services and social supports that many need.
Other seniors housing professionals celebrate these services. They believe home care and home health can help the residents they serve stay longer — and live healthier lives. Their dilemma is whether to run their own service agencies or partner with outside home care and home health companies.
"Housing providers who connect their residents with services should see an improvement in occupancy, activity level and the residents' overall quality of life," says Brianna Mettler, vice president of community health services for National Church Residences, a nonprofit developer and operator of affordable seniors housing.
Seniors housing properties still struggle to fill all the units that emptied during the coronavirus pandemic. Just 81.4 percent of seniors housing units were occupied in the second quarter of 2022. That's an improvement from the pandemic low of 78 percent in the second quarter of 2021. But it's still far below the pre-pandemic high of 87.4 percent, according to the National Investment Center for Seniors Housing & Care (NIC), based in Annapolis, Maryland.
Home services post-pandemic
Seniors housing experts are working to find the right balance for themselves and the elderly people they serve.
A growing number of agencies provide services to seniors in their homes. Some of the biggest operators of seniors housing now have home health agencies that operate in their name. 
The home care provider industry generated $120 billion in revenue in 2022, up 4.1 percent from the prior year, according to research company IbisWorld. The industry grew an average 3.1 percent a year from 2017 to early 2022. 
Many seniors housing communities now depend on services like these. "Home health" groups provide medical assistance. "Home care" agencies provide less intensive services like help with tasks of daily living, some companionship and even driving.
"We use home health companies all the time in our communities to make our programs more robust for our residents," says Pilar Carvajal, founder and CEO of Innovation Senior Living based in Winter Park, Florida.
Innovation operates independent living, assisted living and adult day care throughout Florida. The company plans to grow to 15 communities over the next five years. To help these seniors get the services they need in the immediate term, Innovation plans to partner with Optum and its Medicare Advantage Plan across Innovation's portfolio.
In the future, Innovation may get into the home health business itself. "As we gain critical mass in a county, we will be looking to acquire a home health company," says Carvajal. 
Many nonprofit seniors housing providers have already created their own home care or home health companies to serve residents and even people in the broader community. Nearly half (45 percent) of the largest nonprofit senior living providers now offer home and community-based services to seniors who are not residents in their communities but instead live nearby, according to a survey of the 200 largest nonprofit multi-site senior living organizations in the U.S. that was conducted jointly by LeadingAge and Ziegler.
"Many of our mission-driven, nonprofit members operate home health services to fulfill their mission of supporting and serving older adults wherever they call home," says Lisa Sanders, spokesperson for Washington, D.C.-based LeadingAge, an association that represents nonprofits that provide aging services. 
However, running a home care agency is complicated. 
"Home care businesses are extremely difficult to operate," says Jacquelyn Kung, CEO of Dallas-based Activated Insights, a company that gathers data on the experience of seniors housing customers and employees. "They run on thin margins. Staffing, cancellations and no-shows are constantly an issue." 
Partnerships provide services
Seniors housing operators also often partner with outside providers of home care. 
National Church Residences has a home health agency and a home care agency in Ohio that serves as a preferred provider for many of its affordable seniors housing communities. In other areas, the nonprofit often partners with third-party agencies to provide services. 
"Our service coordinators seek to create 'preferred provider' relationships with third-party agencies on behalf of their resident population," says Michelle Norris, executive vice president of external affairs and strategic partnerships for National Church Residences. One service coordinator may serve 80 to 100 residents.  
Federal or state affordable housing subsidies contribute to the rent for many of the nonprofit's residents. Those housing programs often pay the salaries of its full-time service coordinators. The agencies that provide home health and home care services typically work out payment for the actual services; often the cost is covered by Medicare, Medicaid, insurance or local funding programs. 
The overwhelming majority of funding for the home health industry — 73 percent or $44.3 billion — comes from government programs, primarily Medicaid and Medicare, according to the Home Care Association of America (HCAA) based in Washington, D.C.
By referring seniors to outside agencies, a housing provider like National Church Residences can connect seniors with the help they need without the struggle to find staff or wrestle with benefits programs.
"The risk of partnership is mostly in picking partners that end up overpromising and underdelivering," says Norris.
Seniors housing providers that don't use affordable housing subsidies don't have a source of funding to pay for full-time service coordinators. But they still refer seniors to services when they can. 
"Inside a community, our staff would refer residents to services. Home health definitely has a role," says Michael Hartman, principal at Capitol Seniors Housing, a private equity-backed real estate acquisition, development and investment management firm based in Washington, D.C., that develops and operates seniors housing. "We don't provide the services ourselves [such as tasks of daily living]. We are not equipped — forget about the expense." 
Seniors housing communities often benefit if they can help residents get the home care and home health services they need. The extra services can help seniors stay in a house, apartment or seniors housing community for longer, without being forced to move as they grow frailer.
"You always want to keep continuity with the resident base," says CSH's Hartman. "The longer they can stay, the better."
The cost of turning over a unit alone is typically several thousand dollars, says Hartman. In addition, seniors housing apartments can often take a long time to lease. Prospective tenants and their families can take weeks or months to make the important decision to move in, which can often mean thousands of dollars more in lost income for an empty unit.
The help seniors need
Seniors typically require more services the older they become. But many don't want to have to move out of the place where they live.
Nine out of 10 people 65 or older say they want to remain in their current home for as long as they can, and 80 percent believe their current home is where they will always live, according to the National Conference of State Legislatures and the AARP Public Policy Institute.
Tens of millions of Americans probably already need assistance. Forty percent over the age of 65 need help with daily activities, according to HCAA. More than two-thirds (70 percent) will eventually need help. 
But a tiny fraction of those elderly people live in seniors housing — only 11 percent of households 75 years old or older, according to NIC. 
"That means that 89 percent of those households over 75 live somewhere else," says Beth Burnham Mace, chief economist for NIC. 
"Home health services provide a great benefit to seniors who wish to remain home but need some assistance," says Mettler. "In-home services can enhance one's quality of life and prevent an avoidable hospitalization." 
"Our active adult properties do frequently utilize home health services," adds Mettler. 
The average age of the seniors who receive home or community-based services is 69. Three-in-five care recipients (59 percent) have long-term physical conditions and a quarter (26 percent) have memory problems. Many care recipients (37 percent) have more than one ongoing health problem, according to the National Alliance for Caregiving and the AARP Public Policy Institute.
The lethal cost of loneliness 
In some cases, seniors may need more medical services or social interaction than home care alone can provide. These seniors are sometimes homebound, with their only social interaction being the daily visit from a nurse or caregiver. 
"We hear these stories all the time of elderly people who moved into congregate care from a home and dramatically improved," says Charles Turner, founder and CEO of KARE, a labor marketplace and technology company that connects caregivers and nursing professionals with seniors housing. 
Turner works with many caregivers who say they felt frustrated and isolated in previous roles serving as the caregiver to a homebound senior. These seniors may live in a house they are proud to own, long after the family and friends who made that home lively have moved on. 
If they are suffering from dementia, many seniors likely need more social engagement and care than one or two caregivers can provide over the course of a long, quiet day.
In such cases, home care may "allow seniors to stay in their homes longer, even if that is not in their best interest," says Turner.
However, home care can also help seniors stay in communities where they have social supports and resources that help them stay engaged and connected. One of the services home care can include is driving seniors to social engagements. One-in-five (21 percent) of older adults miss out on activities because of driving limitations, according to a Harvard University study. 
The elderly who reside in active adult or independent living communities, which provide many social activities but little or no medical support, benefit from home care that allows them to stay in their communities longer.
Seniors who describe themselves as isolated, left out or lacking companionship are about twice as likely to lose their ability to care for themselves or die than those who don't describe themselves that way, according to a six-year study of 1,600 seniors published in JAMA Internal Medicine. 
Seniors who described themselves as lonely were also twice as likely to develop dementia, according to a study in the Journal of Neurosurgery and Psychiatry. 
"Loneliness — and comorbidities associated with loneliness — is the number one killer of seniors," says Turner.
Seniors housing properties and home care agencies may also find themselves competing with each other to hire caregivers. In the aftermath of the coronavirus pandemic, these workers can be very difficult to find and keep. During the COVID-19 crisis, more than one in six caregivers left the profession, says Turner.
"I'm cautiously optimistic," he says. "Wages will come up and bring people in."