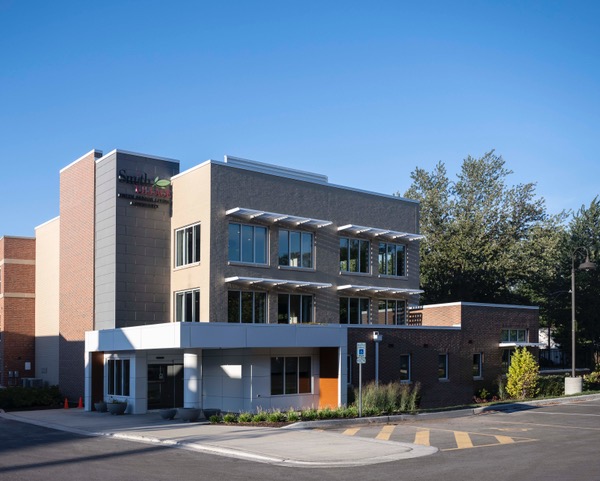 CHICAGO — Smith Senior Living has completed a $23 million modernization project of the skilled nursing facilities, known as Johanson Wing, at Smith Village in Chicago.
Completed six months early, the project finishes a $74 million campus transformation that began in 2006. Smith village offers the full continuum of care, including independent living, assisted living, memory care, rehabilitation and skilled nursing.
The Johanson Wing now houses private suites for short-term rehab patients along with private rooms and a few shared rooms for skilled nursing care residents. To provide more private rooms, Smith Village reduced its number of licensed beds from 100 to 78.
Smith Senior Living also added a three-story, 10,204-square-foot tower at the south end of the building to house a therapy gym on the first floor and dining rooms on the second and third floor.
The Johanson Wing, built in 1991, also has all new electrical and HVAC systems, windows and roof.